Well, finally all the fall jackets have been completed and I am going to get the pictures posted. I hope noone gets bored with all the chocolate brown corduroy. I seem to be in a chocolate kind of mood this fall. All the jackets are chocolate brown corduroy but are lined with different jackets-- something i felt suited that particular child.
First up is Wyatt's jacket. It is lined with a cute cowboy print. I think it is a Michael Miller print but don't hold me to it.
Next up is Dylan's jacket. it is also the chocolate corduroy and line with a sweet puppy dog print.
Next, is Madison's jacket. Of course, I bet by now you know this is chocolate corduroy. it is lined with a chocolate and pink corduroy.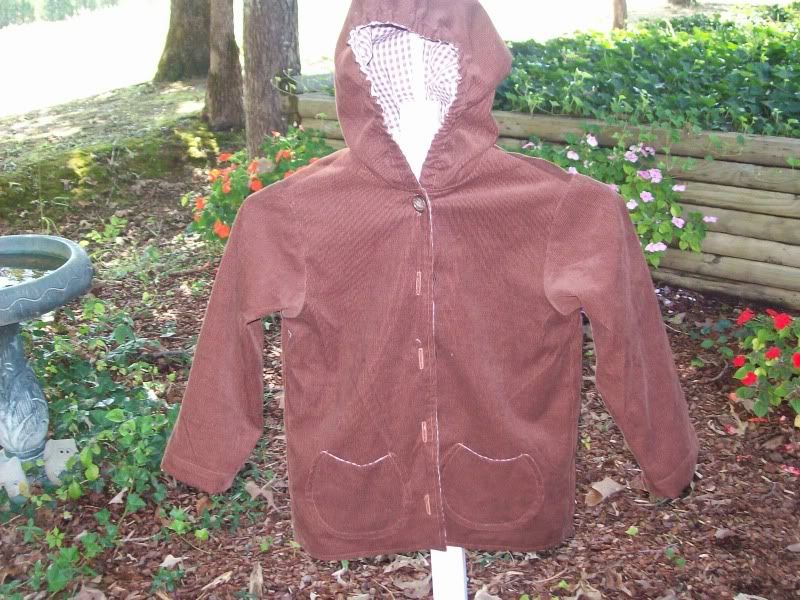 And lastly is Emma Kate's jacket. Again it is chocolate brown corduroy and this time it is lined with brown and white gingham.
Well, I will have to figure ou how to load the phots from photobucket. Thanks for being patient til I figure it out.
Till later,
Judy